In today's connected
era, customers do
everything online.
Technology has become critical to capture massive amounts of unstructured data fully.
So, we developed our own.
Arabic Sentiment Accuracy
AIM Technologies was created with the purpose of redefining the Insights & Knowledge mining industry across the MENA region.
Stemming from a need for thorough understanding of customer behavior and sentiment, we strive to become the multilingual AI powerhouse of the Middle East.
January 2019
In 2019, 6 founders with a thirst for innovation and a fusion of 15+ years of experience across Egypt, MENA, and Europe, came together in creating the first multilingual AI analytics tool in the region.
Our tools help our clients better understand their consumers' voice and thrive in saturated markets; regardless of their size. And to this date, we've helped (x) brands thrive in their industries and stay ahead.
We listen,
understand,
and
analyze
More importantly, we cater to businesses looking to optimize their digital performance but lack the necessary resources and time. That's why we do it for them.
Social listening and market research go hand in hand. But with so many of your customers being online, the data you would typically assemble in a few hours can take up to weeks, if not months. So, we've created an AI-powered tool to do the work in half the time, if not less.
Passionate, curious and enthusiastic experts.
We believe in the power of modern technologies to bridge knowledge gaps and unlock future potential.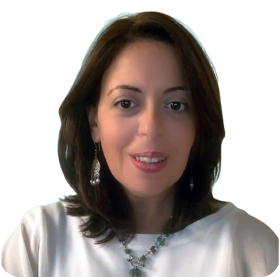 Samhaa El Beltagy
Co-Founder & Chief R&D
Is currently the head of research and development at AIM Technologies & Optomatica (sister companies) as well as a full Professor at Cairo University.
Before Joining AIM technologies & Optomatica, she was a Professor at Nile University (NU) where she Served as the acting dean of the School of Communication and Information Technology, the Director Of the center for informatics science, the founder and head of the Text Mining Research Group.
Director of the informatics, computer science and Big Data programs.
She received her PhD in Computer Science from the University of Southampton, UK, in 2001, and her Masters and Bachelor Degrees in Computer Science from the American University in Cairo in 1997 and 1993, respectively.
She has participated and played a pivotal role in a number of national projects.
She has extensive Experience in Text Mining and social media analytics.
In 2017, the systems developed by Prof. El- Beltagy and her team ranked at number 1 at SemEval for all three sentiment analysis tasks that they participated in.
She was asked to give a number of keynote speeches in relation to her work on social media analytics at various international conferences.
She currently has over eighty international refereed publications and has served and continues to serve on the international program committees of numerous international conferences and workshops.
She has also served as an external reviewer for a number of international journals, and national projects.
Prof. El-Beltagy is also one of the two main founders and organizers of the ACLing conference series, which focuses on Arabic Computational Linguistics and NLP.
Her research interests include: Artificial Intelligence, Text Mining, Data Mining, Ontology Learning, Intelligent Search, and agent and multi-agent-based systems and frameworks.
Was CEO of iflix in the MENA region (a leading VOD player in developing markets).
He is a regional experience executive with more than 15 years of experience
He held several C-level roles in Egypt, Saudi Arabia, UAE and Qatar.
John has led several turn-arounds and launches in the region, with extensive experience in pre-launch/launch phases and fund-raising.
John holds an BA from the American university in Cairo in Mass Communication with a specialization in Integrated Marketing and a minor in Economics.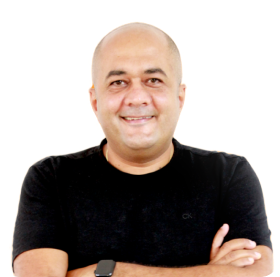 John Saad
Co-Founder & CEO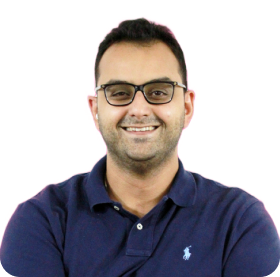 Mohamed Moaz
Founder & COO
Is an Egyptian telecommunications commercial expert and technology enthusiast.
He graduated in 2006 with an engineering degree from Cairo University and holds an Executive MBA from Nile University/IESE business school.
For the last 10 years, Moaz held various leadership commercial roles within Vodafone Egypt, the leading mobile operator in the country.
In 2016 he joined Vodafone group to be part of the AMAP executive team where he was focused on digital transformation within the footprint.
In 2018 he joined Vodafone Albania as consumer business unit and digital transformation director.
 is an Egyptian technology expert, graduated in 2011 with a software engineering degree from Cairo university
Islam has an extensive experience in software engineering and technology development across Telecommunications, Banking, Fintech, Saas and PropTech focused on high availability and high scalability applications
Islam has worked across the UAE and Egypt for over 12 years.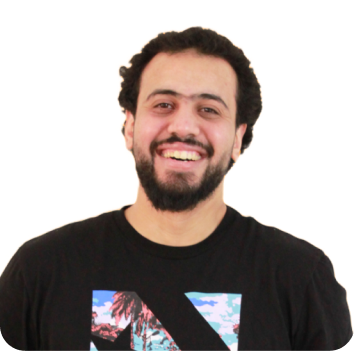 Islam Nosseir
CTO (Co-Founder)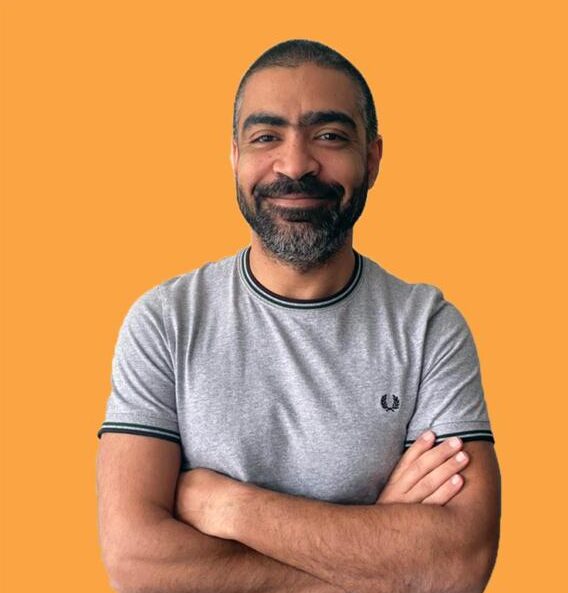 Is a commercial expert with deep marketing and sales experience in telecommunications and software across MENA with 20+ years of experience across GCC and Egypt, Moataz has held many C-level positions across different GCC companies such as Du, Mobily and Zain.
Is a research expert with 25+ years of experience in market research and insights, Bassem has held many leadership positions across the top leading global research firms such as Nielsen & Kantar across MENA region, before joining AIM technologies Bassem was appointed as the GM for Kantar Egypt.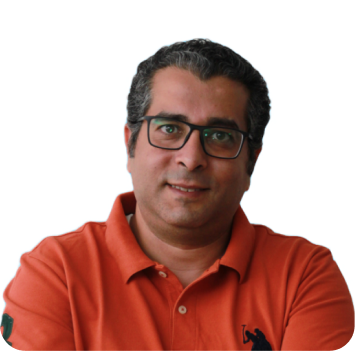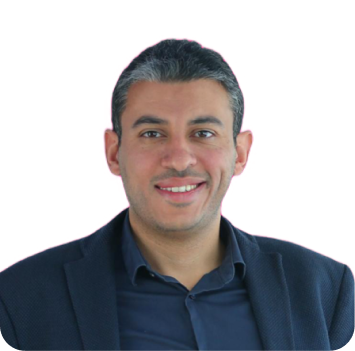 Ahmed Yehia Abdallah
Advisor (Co-Founder)
Ahmed is a technology expert with remarkable global expertise focused on software development within Fintech, security and telecommunications, Ahmed is currently the global chief of digital engineering at Vodafone group as well as being the CTO for Vodafone UK.
Dr Mohammed is a serial entrepreneur as well as being a computer science professor, founder and CEO at Optomatica, Co-founder at reacefox/racemate, Co-founder at peerialism as well as holding multiple technology leadership positions in many reputable technology companies.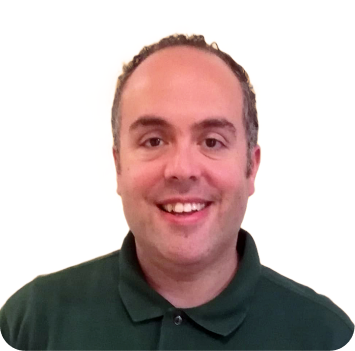 Dr. Mohammed el Beltagy
Advisor (Co-Founder)