In today's digital age, where brands thrive or perish based on their online presence, understanding the pulse of consumers is paramount. One of the most potent tools at a marketer's disposal is brand social listening. This article delves into the intricacies of brand social listening, unraveling its significance and impact on businesses.
Understanding Brand Social Listening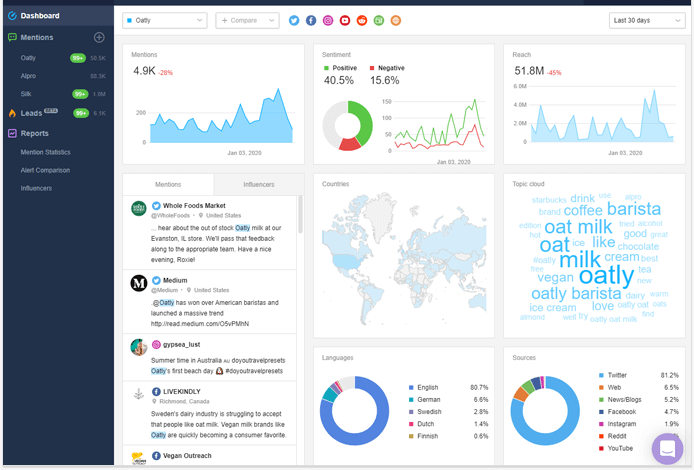 What is Brand Social Listening?
Brand social listening involves monitoring digital conversations to understand what customers are saying about a brand, its products, or services across various social media platforms.
The Significance of Brand Social Listening
Enhanced Customer Engagement: Brand social listening fosters real-time interactions with customers, leading to enhanced engagement and customer satisfaction.
Market Intelligence: It provides valuable market insights, helping businesses make informed decisions and stay ahead of trends.
Brand Reputation Management: Social listening allows brands to manage their reputation effectively by addressing negative sentiments promptly.
Implementing Brand Listening Strategies
Choosing the Right Tools
Identifying Reliable Social Listening Tools: Discusses the top social listening tools available, emphasizing their features and suitability for different business scales.
Cost-Effective Solutions: Explores budget-friendly options for startups and small businesses, ensuring quality social listening without breaking the bank.
Crafting an Effective Social Listening Strategy
Defining Objectives: How to set clear goals, whether it's understanding customer feedback, tracking competitors, or crisis management.
Keyword Optimization: Explains the art of selecting the right keywords to monitor, ensuring comprehensive social listening coverage.
Analyzing Data: Discusses methods for analyzing social listening data, including sentiment analysis and trend identification.
Leveraging Social Media Listening for Business Growth
Enhancing Product Development
Identifying Pain Points: Discusses how social listening helps in identifying customer pain points, leading to innovative product development.
Testing Product Reactions: Explains how brands can test the market's reaction to new products or features, minimizing risks and maximizing ROI.
Strengthening Customer Relationships
Personalized Customer Interactions: Talks about using social listening data to tailor interactions, making customers feel valued and understood.
Addressing Customer Grievances: Explains the importance of addressing negative feedback promptly, turning dissatisfied customers into brand advocates.
Conclusion
Brand social listening isn't just a tool; it's a bridge between businesses and consumers, providing invaluable insights that fuel growth and foster trust. In an era where understanding your audience is key, embracing social listening is not an option but a necessity.
Ready to transform your business with social listening? Request a demo from AIM Technologies today and unlock the power of consumer insights!
FAQs
Q1: Is social listening only for big businesses?
A1: No, social listening tools cater to businesses of all sizes, enabling even startups to understand their market better.
Q2: Can social listening help in crisis management?
A2: Absolutely, real-time monitoring allows brands to address crises swiftly, minimizing reputational damage.
Q3: How frequently should social listening reports be analyzed?
A3: Ideally, businesses should analyze social listening reports weekly to stay updated with consumer sentiments and trends.
Q4: Is social listening limited to social media platforms?
A4: While it primarily focuses on social media, social listening can also encompass blogs, forums, and news websites.
Q5: Can social listening be automated?
A5: Yes, many social listening tools offer automation features, streamlining the process and saving time for businesses.