In today's digital age, social media has become an integral part of our lives. It provides a platform for individuals and businesses alike to connect, share, and engage with their target audience. However, with the sheer volume of data generated on various social media platforms, it can be overwhelming to monitor and analyze the effectiveness of your online presence. This is where a social media analytics tool comes into play. In this article, we will explore the significance of social media analytics tools, their features, and how they can help you enhance your online strategy.
The Importance of Social Media Analytics Tool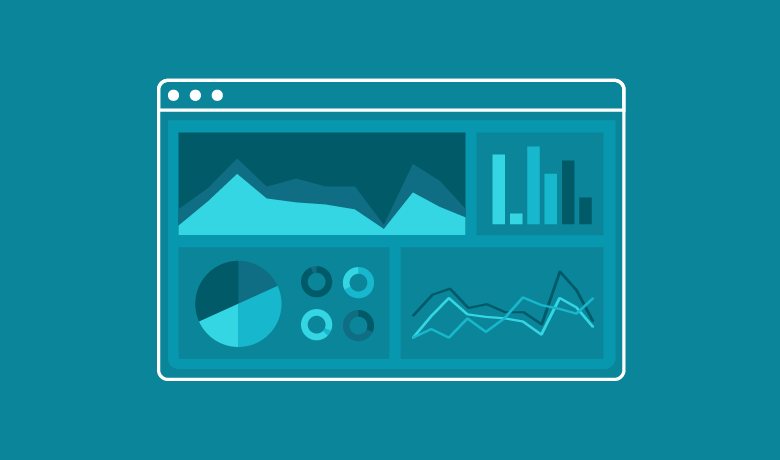 In the digital landscape, data is power. Social media analytics provides insights into your online presence, enabling you to make informed decisions and drive impactful strategies. By analyzing key metrics such as engagement, reach, and conversion rates, you can evaluate the success of your social media efforts and identify areas for improvement.
Understanding Social Media Metrics
Before diving into the features of a social media analytics tool, it's essential to understand the different metrics you'll encounter. Key metrics include likes, shares, comments, impressions, click-through rates (CTRs), and conversion rates. These metrics provide a comprehensive overview of your social media performance and audience behavior.
Likes, Shares, and Comments
Likes, shares, and comments are basic engagement metrics that indicate how your audience interacts with your content. Also, likes represent approval or interest, shares indicate content amplification, and comments foster conversations.
Impressions and Reach
Impressions measure the number of times your content is displayed, while reach determines the unique number of users who have seen your content. These metrics help assess the visibility and exposure of your social media posts.
Click-Through Rates (CTRs) and Conversion Rates
CTRs measure the percentage of users who click on a link or call to action in your social media posts. Conversion rates track the number of users who complete a desired action, such as making a purchase or signing up for a newsletter. These metrics evaluate the effectiveness of your social media campaigns in driving traffic and conversions.
Features of a Social Media Analytics Tool
A reliable social media analytics tool offers a range of features to help you gain actionable insights and optimize your online presence. Some key features to consider include:
Real-Time Data Monitoring
Real-time data monitoring allows you to track and analyze your social media performance as it happens. This feature enables you to respond promptly to trends, engage with your audience, and make data-driven decisions in a rapidly evolving online landscape.
Customizable Dashboards and Reports
Customizable dashboards and reports provide a comprehensive view of your social media metrics. You can customize the data you want to monitor and present it in visually appealing formats, making it easier to interpret and share with stakeholders.
Competitive Analysis
A social media analytics tool should also offer competitive analysis features. This allows you to benchmark your performance against your competitors, identify industry trends, and gain a competitive advantage.
Sentiment Analysis
Sentiment analysis helps you understand how your audience perceives your brand and content. By analyzing social media mentions and comments, you can identify positive and negative sentiments, enabling you to tailor your strategies accordingly.
How to Choose the Right Social Media Analytics Tool for Your Needs
When selecting a social media analytics tool, it's crucial to consider your specific requirements and budget. Here are some factors to consider:
Platform Compatibility
Ensure that the tool is compatible with the social media platforms you use. It should support popular platforms such as Facebook, Twitter, Instagram, LinkedIn, and YouTube.
Ease of Use
Choose a tool with a user-friendly interface and intuitive navigation. This will save you time and effort in understanding and utilizing its features effectively.
Analytics Depth
Consider the depth of analytics provided by the tool. It should offer a comprehensive range of metrics and insights relevant to your goals.
Cost and Scalability
Evaluate the tool's pricing plans and scalability options. Consider your budget and growth potential to ensure a suitable long-term investment.
Leveraging Social Media Analytics Tool for Business Growth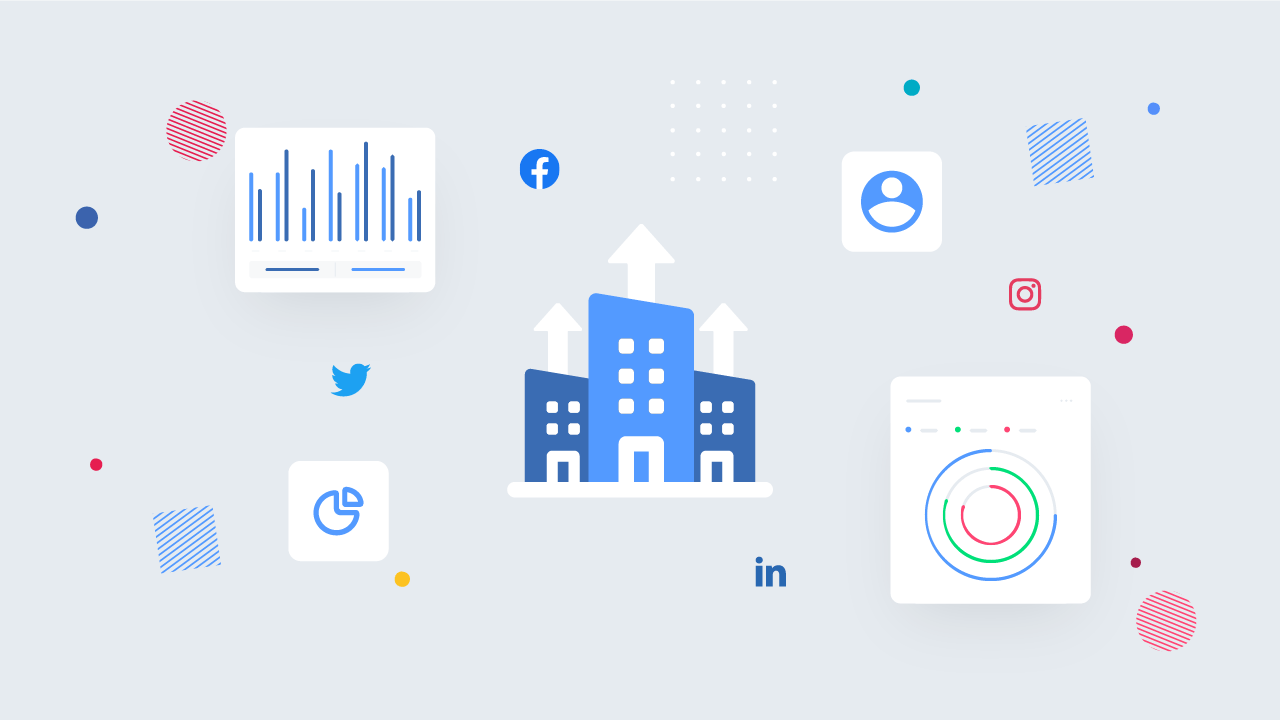 Social media analytics is not just about gathering data; it's about transforming insights into actionable strategies. Here are some ways to leverage social media analytics for business growth:
Refine Your Content Strategy
Analyze the performance of your social media content to understand what resonates with your audience. Use this information to refine your content strategy, create more engaging posts, and maximize reach.
Identify Optimal Posting Times
Through analytics, determine the best times to post content for maximum visibility and engagement. By posting at strategic times, you can increase the likelihood of reaching your target audience when they are most active.
Enhance Customer Experience
Monitor customer sentiment and feedback to address their concerns promptly. Leverage social media analytics to identify trends and pain points, and optimize your customer experience accordingly.
Incorporating Analytics into Your Social Media Strategy
To make the most of your social media analytics, integrate it into your overall social media strategy. Ensure it aligns with your goals, target audience, and brand identity. Regularly evaluate your analytics data to refine your approach and stay ahead of the competition.
Maximizing Engagement and Reach
To maximize engagement and reach on social media:
Create compelling and shareable content
Encourage user-generated content and interactions
Utilize hashtags and trends
Collaborate with influencers and brand advocates
Tracking Competitor Performance
Analyzing your competitors' social media performance can provide valuable insights and inspiration. Identify their successful strategies and incorporate them into your approach, adapting them to suit your brand and audience.
Measuring ROI and Conversion Rates
Using social media analytics, track the impact of your campaigns on conversions and return on investment (ROI). This information helps you allocate resources effectively and determine the success of your marketing efforts.
Identifying Influencers and Brand Advocates
Social media analytics tools can help identify influencers and brand advocates within your industry. Engage with them to expand your reach and leverage their influence to promote your brand.
Identifying Trending Topics and Content Ideas
Stay on top of industry trends by monitoring social media analytics. Identify trending topics and content ideas that resonate with your audience, and create relevant and timely content to boost engagement.
Analyzing Sentiment and Customer Feedback
Use sentiment analysis to understand how your audience feels about your brand. Analyze customer feedback to identify areas for improvement and enhance your overall customer experience.
Enhancing Customer Service and Support
Monitor social media conversations to provide timely customer service and support. Address queries, resolve complaints, and engage with your audience to build positive relationships.
Enhancing Crisis Management and Reputation
Social media analytics can help detect and mitigate potential crises. Monitor mentions and sentiment to identify issues early on, allowing you to respond promptly and manage your brand reputation effectively.
Conclusion
In conclusion, a social media analytics tool is a powerful asset in today's digital landscape. It provides valuable insights into your social media performance, audience behavior, and industry trends. By leveraging these insights, you can optimize your online presence, engage with your audience, and drive business growth.
Ready to take your social media strategy to the next level? Request a demo from Aim Technologies today and discover how our advanced social media analytics tool can revolutionize your online presence. Don't miss out on the opportunity to unlock the full potential of your social media marketing efforts.
FAQs
Can I use free social media analytics tools?
Yes, there are free social media analytics tools available, but they often have limited features and may not offer the depth of insights provided by paid tools.
How often should I analyze my social media analytics?
It's recommended to analyze your social media analytics regularly, at least every month, to track performance, identify trends, and make informed decisions.
Can social media analytics tools help with influencer marketing?
Absolutely! Social media analytics tools can identify influencers within your industry, making it easier to connect and collaborate with them to amplify your brand's reach.
How can social media analytics improve my ROI?
By tracking conversions and ROI metrics, social media analytics allows you to measure the effectiveness of your campaigns and allocate resources to the most impactful strategies.
What is sentiment analysis, and why is it important?
Sentiment analysis is the process of determining the emotional tone behind social media mentions and comments. It helps you understand how your audience perceives your brand and guides your strategies accordingly.